Our Team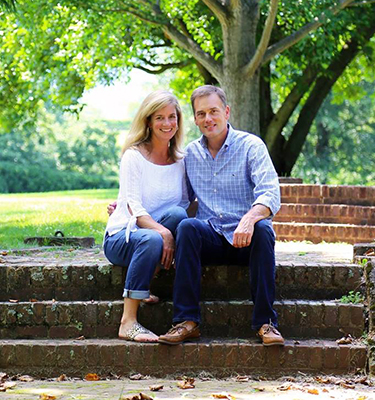 The Zimmerman Family
We are a family owned and operated farm winery. Todd and Sarah Zimmerman fell in love with Charlottesville and Central Virginia when they attended UVA in the 1980's, and vowed to return to the area one day. After several decades raising a family and pursing their professional careers – both primarily in healthcare -- they acquired Seven Oaks Farm in Greenwood and set out to pursue their dream of operating a farm winery in Central Virginia.
Our Winemaker:
Sebastien Marquet
Sebastien's impressive background includes 30 years of vintages from across the world and studies in oenology and viticulture in his native Burgundy. He earned his B.S. degree at the Lycee Viti-Oenologie de Beaune and a CFPPA business certificate in wine sales from the Lycee Viti-Oenologie Macon Davaye.
Through his extensive experience, Marquet has developed the skills required to produce quality wines in distinct climates and terroir. He has produced wine in Burgundy, Languedoc-Roussillon, Martinique, Sonoma, Napa Valley, and Virginia. Marquet's background has refined his approach to wine quality and consistency vintage after vintage.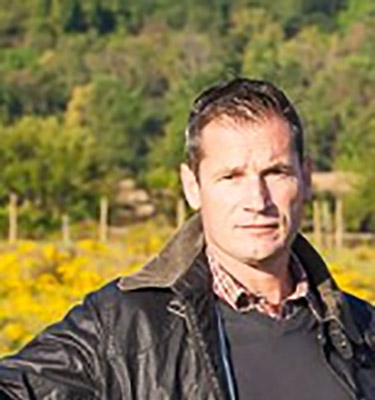 Our Management Team: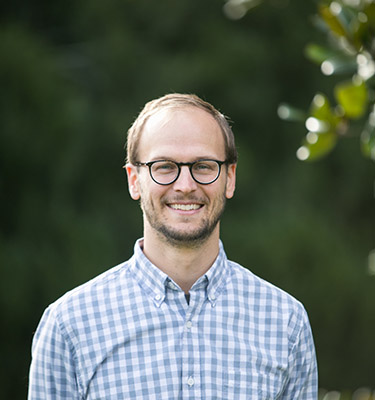 Andrew Ornée
Tasting Room Manager
Andrew joined us in 2017 following several years managing wine tasting rooms in Virginia. After a few minutes discussing wine with Andrew in the tasting room, you will appreciate his background as an educator. Andrew is not one to be confined to the tasting room, however, as he seeks to participate in the entire farm and vineyard operation in order to integrate all aspects of Seven Oaks Farm into the tasting room experience.
Travis Marshall
Farm Manager
Travis joined the team in 2017 after several years managing golf course and hotel grounds keeping operations. With his knowledge and experience, he brought an immediate positive impact to the Seven Oaks Farm grounds. You would have a hard time finding Travis in the office, as his love and respect for the land calls him outside to tend to the grounds most every day.